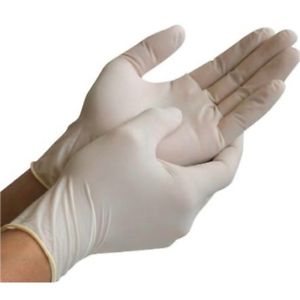 Vinyl Gloves, Latex & Powder-Free , box of 50 pairs
THICK & DURABLE – Each gIove provides optimal barrier protection for a variety of uses in many industries including food, cleaning, etc.

PREMIUM QUALITY - Industry leading materials come together to offer the best fit, feel and comfort of any disposable gIove. Great for extended periods of use!

GREAT COMFORT - These disposable gIoves are 100% powder free, eliminating any residue or irritants that get in your way while you are working. The internal surface is instead covered with a polymer that supports ease of wear.

WIDE-USE – Disposable gIoves are great for handling food, dealing with beauty/cosmetic materials, and a wide variety of other uses!
LIMITED TIME OFFER: Buy 2 cases & up and enjoy 5% discount