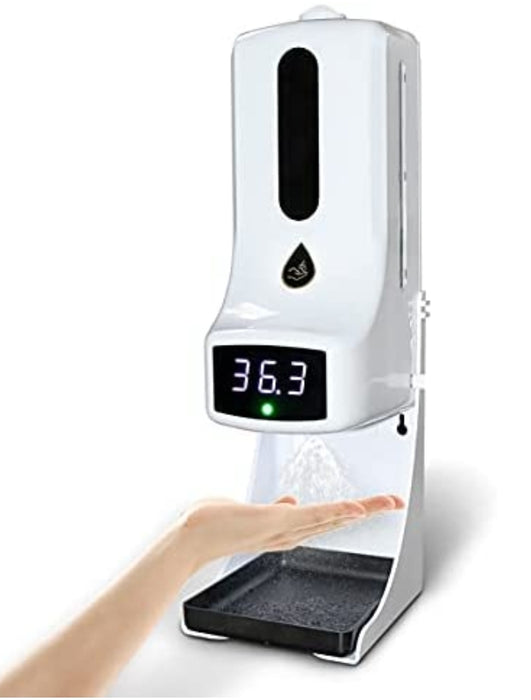 2-in-1 Automatic Hand Sanitizer/Soap Dispenser with No-Contact Infrared Thermometer
Save

G$20,000.00
Original price
G$40,000.00
Current price
G$20,000.00
Automatic Hand Sanitizer Dispenser with No-Contact Infrared Thermometer
This is a Touchless Sensor Drip Sanitizing Station with an infrared thermometer built in. 
Keep your hands clean and sanitized at all times. Place your hand under the sanitizer/soap dispenser and a good amount of hand sanitizing solution will drip on your palms. It is automatic and touchless to avoid cross-infection and ensure the health of others.

The hand temperature will show on the LED display when you place your hand under the sanitizer/soap dispenser. An alarm will sound when the measured body temperature exceeds a predetermined value.
Supports ℃/℉ temperature units conversion.
It has a wall-mounted design, and comes with a drip tray to keep counters and floors clean.
Great for heavy use in high-traffic areas such as break rooms, restrooms, entrance ways, schools, hospitals, stores, and many other public places. The possibilities are endless.
The unit can be mounted on a tripod (not included; sold separately).